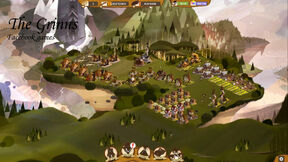 Welcome to the The Grinns Tale Wiki
Edit
Nexon's The Grinns Tale. a Facebook game. Nexon's Newest Facebook Game The Grinns Tale [1] Here will be the collective information that community will bring together to tackle the tower.
I strongly recommend merging wikis... the one at http://grinns-tale.wikia.com/wiki/The_Grinns_Tale_Wiki seems slightly more advanced... I recommend merging all information from here into that one.
The Grinns Tale is a badass game. For badasses. No squared allowed.
Updates and Changes
Edit
Added All the Hero's and general information regarding them.